An optimal work environment enables researchers to focus exclusively on their work.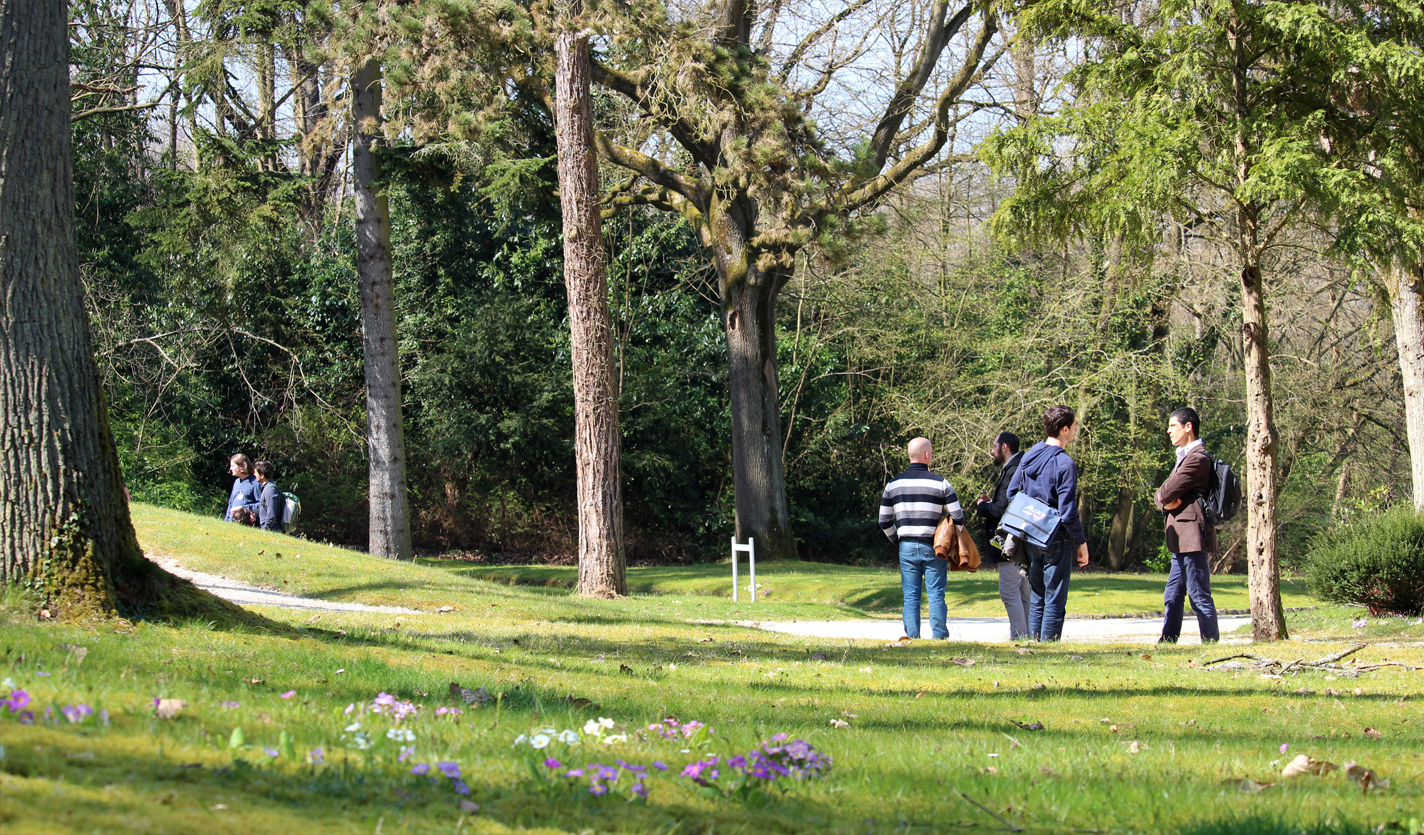 Location
Operating from the premises of the Fondation Thiers in Paris for the first three years of its existence, IHES moved to Bures-sur-Yvette in 1962. It has remained on the same site ever since. Bures-sur-Yvette is 23 kms away from Paris and an integral part of the Paris conurbation.
From an academic point of view, the Institute is located in the Saclay area, at the heart of the largest concentration of mathematicians in the world.
---
Work environment
The IHES site, Bois-Marie, offers all visitors comprehensive research facilities and high-quality services. Wherever possible, each researcher has their own office at the Institute. IT equipment and the library are freely accessible 24/7.
The quiet 10-hectare park is an invitation to deep thoughts and inspiring walks.
---
Accommodation
The Ormaille residence contains approximately 60 accommodation units. It is also located in Bures-sur-Yvette near the RER train station and close to the local shops.
The residence not only welcomes IHES visitors and their families, but also, when possible, other visiting scientists in need of housing.
This is because IHES belongs to the "Science Accueil" association, the mission of which is to help house foreign researchers staying in the area for varying lengths of stay.
In addition, since 2010, six newly built apartments at Ormaille have been allocated to the Université Paris-Sud mathematics department, following a partnership agreement between IHES, the Conseil Général de l'Essonne and Université Paris-Sud 11.
---
Acknowledgments
IHES has gradually acquired the real estate that it needs to host researchers. These assets contribute to the Institute's endowment funds and thus to its long-term mission.
The Sénat, the Conseil Régional Ile de France, the Conseil Général de l'Essonne and the Caisse des Dépôts are among the major contributors to the maintenance of buildings and sites. A great many individual donors have also contributed to renovation and refurbishment programmes.
For more information on the practical aspects of your research visit, please check the Intranet.