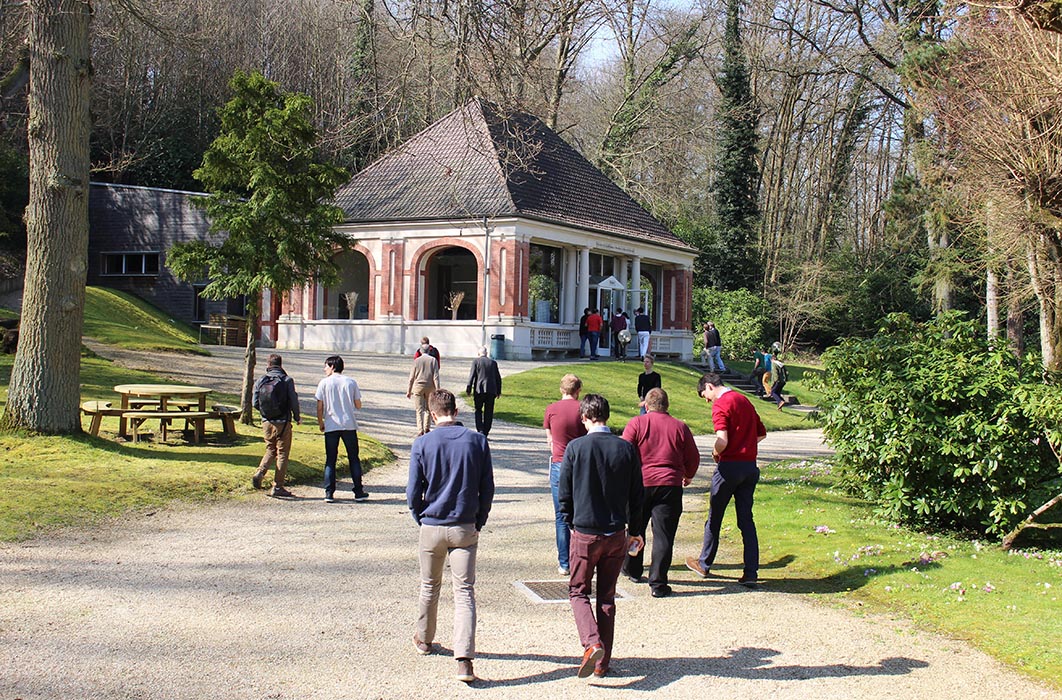 "Quels lieux pour quelles mathématiques?"
The association Les Amis de l'IHES organises a new cultural event that will take place at the Institute on Thursday, May 4th.
The evening will start at 5pm with a general interest conference given by Anne-Sandrine Paumier, a post-doc at IHES who studies the history of mathematical sciences, particularly at the Institute. On this occasion, Anne-Sandrine will talk about the different aspects that lead Léon Motchane, the founder of IHES, to choose the Bois-Marie as the ideal place for the temple of mathematics that IHES has been since its very foundation. The conference will be in French.
A piano interlude will follow, when Paloma Kuider will play W. Byrd, L. V. Beethoven, F. Chopin and L. Janacek.
Refreshments will be offered to the participants at the end.
To register, please contact Ingrid Peeters (peeters@ihes.fr) before April 30th and specify the number of people you will come with.