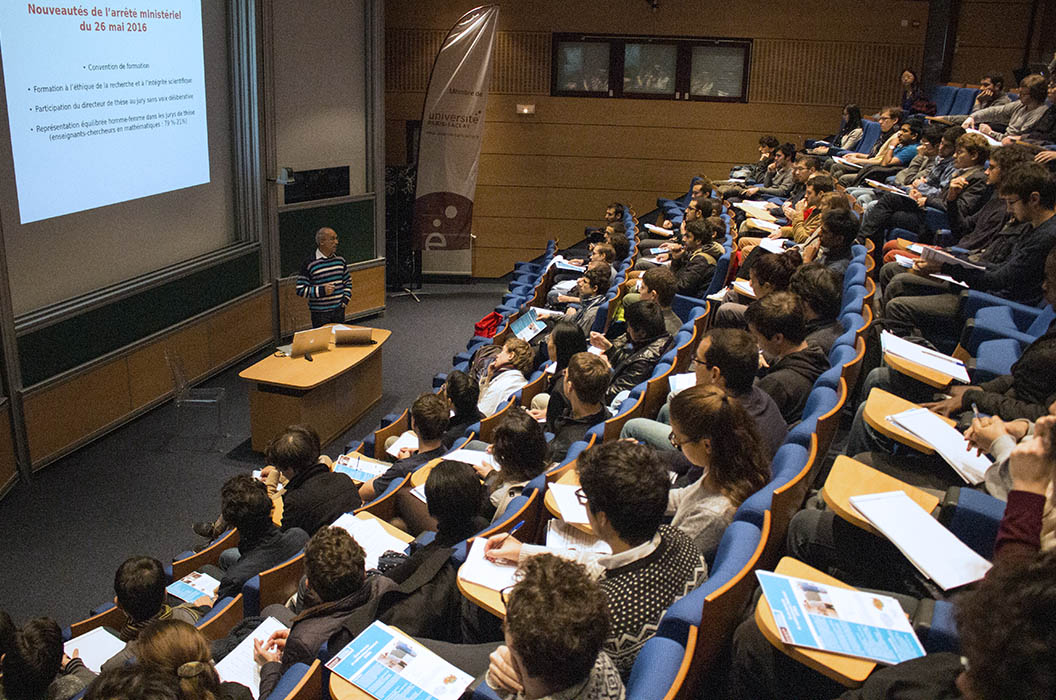 Welcoming the Hadamard mathematics graduate students
Again this year, we are happy to welcome at IHES students from the École doctorale de mathématiques Hadamard (EDMH) for their annual opening conference day on October 11.
All EDMH PhD students will gather at the Institute to share and exchange ideas about the EDMH's degree programs.They will also attend scientific presentations on the research conducted by the EDMH's host laboratory teams, for a better knowledge of the different partners while promoting cohesion. You can find the programme of this day on the event's web page.
The purpose of the EDMH is to consolidate all doctoral training in mathematics within the area covered by the Université Paris-Saclay and the Institut Polytechnique de Paris; from the pure mathematics to the most applied mathematics, including mathematics at the interfaces with economics, IT, mechanical engineering, physics, engineering and life sciences.