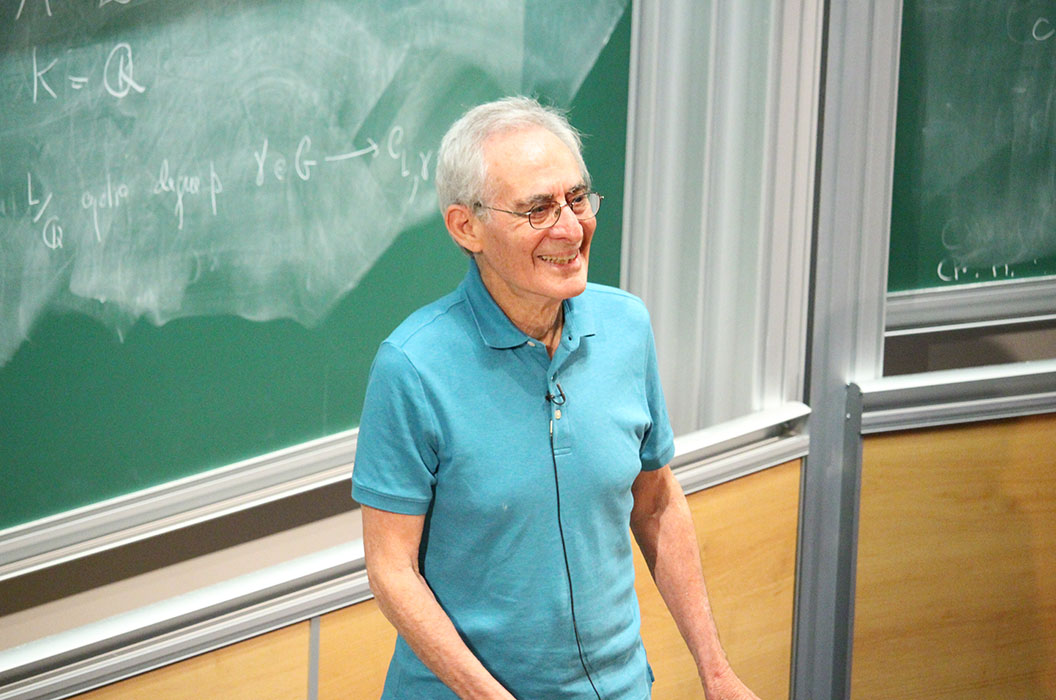 Barry Mazur has been awarded the Chern Medal
Barry Mazur, Gerhard Gade University Professor at Harvard University, and a mathematician very close to IHES, has been awarded the Chern Medal, on the occasion of the International Congress of Mathematicians taking place in Helsinki.
Barry Mazur's research interests include number theory and algebraic geometry. His profound contributions to these areas of mathematics have earned him many awards, including the Veblen Prize in geometry, the Cole Prize in number theory, the Chauvenet Prize for exposition, and the Steele Prize for seminal contribution to research from the American Mathematical Society. In 2013, he was presented with one of the 2011 National Medals of Science by President Barack Obama.
Barry Mazur's close relationship with IHES dates back to 1962, when he first came to the Institute as a visiting professor. The Institute had just moved to Bois-Marie, where it still is. He then visited IHES regularly almost every year over a period of two decades, thus nourishing fruitful collaborations and friendships with some of the community of algebraic geometers at IHES, including Alexander Grothendieck, Pierre Deligne, Ofer Gabber, who was his PhD student at Harvard in the 1970s. In 2018, thanks to a generous gift from William R. Hearst III, the Institute created the "Gretchen and Barry Mazur Chair" to honor him and his wife Gretchen, who has often been by his side during his visits to the Institute.
The Chern Medal is awarded every four years "to an individual whose accomplishments warrant the highest level of recognition for outstanding achievements in the field of mathematics". Previous laureates are Louis Nirenberg, Phillip Griffiths and Masaki Kashiwara.
The Institute extremely well-deserved prize that once again highlights the importance of Barry Mazur's work. Warm congratulations, Prof. Mazur!
To learn more:
William R. Hearst III supports a triennial chair in mathematics
Sixty years of history of IHES
Gretchen and Barry Mazur Day at IHES
Event "Barry Mazur and the Infinite Cheese of Knowledge"