Renovation at the Ormaille as part of the France Relance recovery plan
At the end of 2020, IHES obtained 785k€ in funding from the French Ministry of Economy, Finance and Recovery as part of the national France Relance recovery plan.
This grant will be used to renovate 6 of the 18 studios in one of the buildings of the Ormaille residence, which includes most of the housing units acquired by IHES to accommodate its researchers.
The renovation began in early 2021 and will result in a 60% reduction in the energy consumption of the housing units. The flats will go from class D to class B as to the energy label, and from class F to class D on the carbon label.
By the end of October, a significant part of the works had already been completed: the building's roof had been completely redone and three studios have already been refurbished, while the other three should be finished before the end of the year. Work on the staircase is currently underway.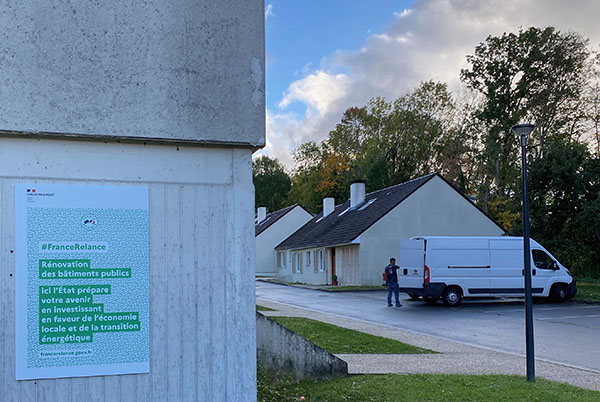 The work carried out in the studios as part of the France Relance recovery plan will bring multiple benefits. Operating costs will be optimized, as well as energy consumption, as part of a more global sustainable development strategy that IHES has implementing over several years. The visitors' living conditions will also be improved. This will contribute to strengthening the attractiveness of the Institute, as well as that of its partners in the region, particularly Université Paris-Saclay, which uses 6 of the 57 units at the Ormaille.