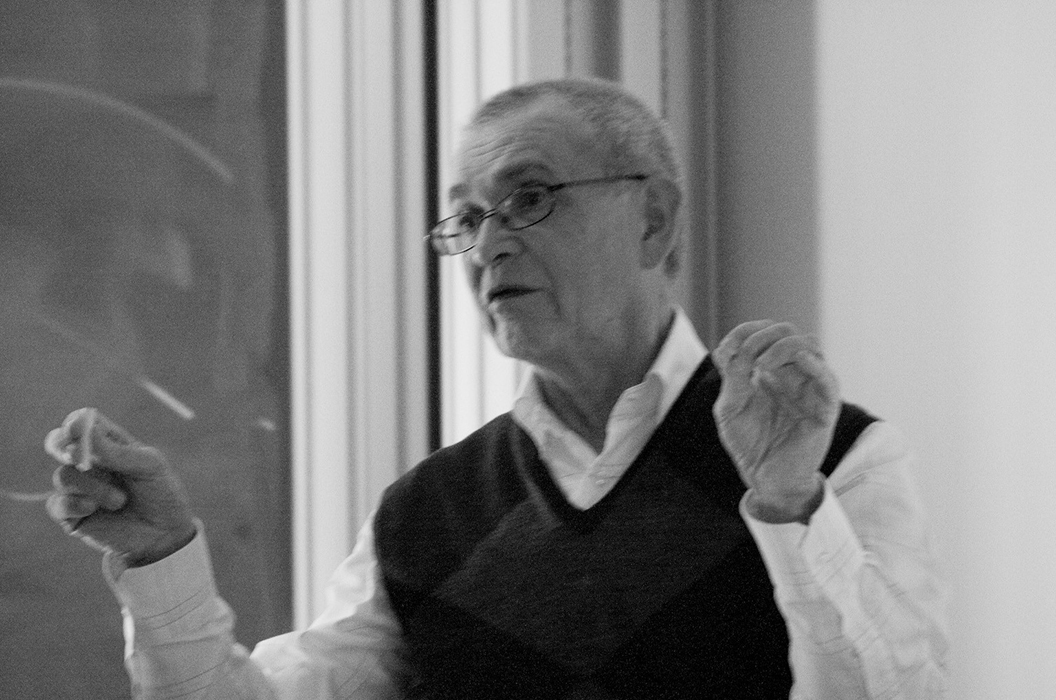 Tribute to Yuri Manin
IHES was saddened by the passing of mathematician Yuri Ivanovich Manin, who died on January 7 at the age of 85.
He was born in 1937 in Simferopol, Crimea, former Soviet Union and studied mathematics at Lomonosov Moscow State University. He received his PhD from the Steklov Institute of Mathematics in Moscow, under the supervision of Igor Shafarevich, specializing in algebraic geometry.
It is in 1967 that he first visited IHES and met there Alexander Grothendieck, who was then revolutionizing algebraic geometry. Manin later visited the Institute as an invited professor several other times in his career, notably in 1989, 2000, 2007, 2008, 2012 and 2014.
Manin was part of the faculty at MIT for one year in 1992-1993, before becoming a director at the Max Planck Institute for Mathematics in Bonn in 1993 where he remained until 2005, when he became director emeritus. In 2002, Manin also started teaching two terms each year at Northwestern University, Illinois, where he later became professor emeritus. Across his long career, he supervised numerous PhD students, some of whom have become very prominent mathematicians.
For his major contributions to algebraic geometry and number theory, Manin received various honours. He was awarded the Brouwer Medal in 1987, the first Nemmers Prize in Mathematics in 1994, the Schock Prize of the Royal Swedish Academy of Sciences in 1999, the Cantor Medal of the Deutsche Mathematiker Vereinigung in 2002, the King Faisal International Prize in 2002 and the Bolyai Prize of the Hungarian Academy of Sciences in 2010. He was a member of the Russian Academy of Sciences, the Pontifical Academy of Sciences, the Academy of Sciences of the USSR, the French Academy of Sciences, the Royal Netherlands Academy of Arts and Sciences, the Academia Europaea, the Göttingen Academy of Sciences, the American Academy of Arts and Sciences and the German Academy of Sciences Leopoldina. and an Honorary Member of the London Mathematical Society. He held honorary degrees from Sorbonne, the Universities of Oslo and of Warwick.
In addition to his mathematical endeavors, he also explored and contributed to other disciplines, such as physics, linguistics and philosophy.
In 2012, the conference "7½: An   international   colloquium in honor of Professor Yuri Manin for his 75th birthday" took place at IHES, a location that emphasized his connection and that of his students with the French school of mathematics. The Institute remembers him fondly.
The Max Planck Institute held a memorial event for Yuri Ivanovich Manin on Friday, January 13, which was opened opened by Maxim Kontsevich.
Photo: © Jean-François Dars